Beer Zombies Bottle Opener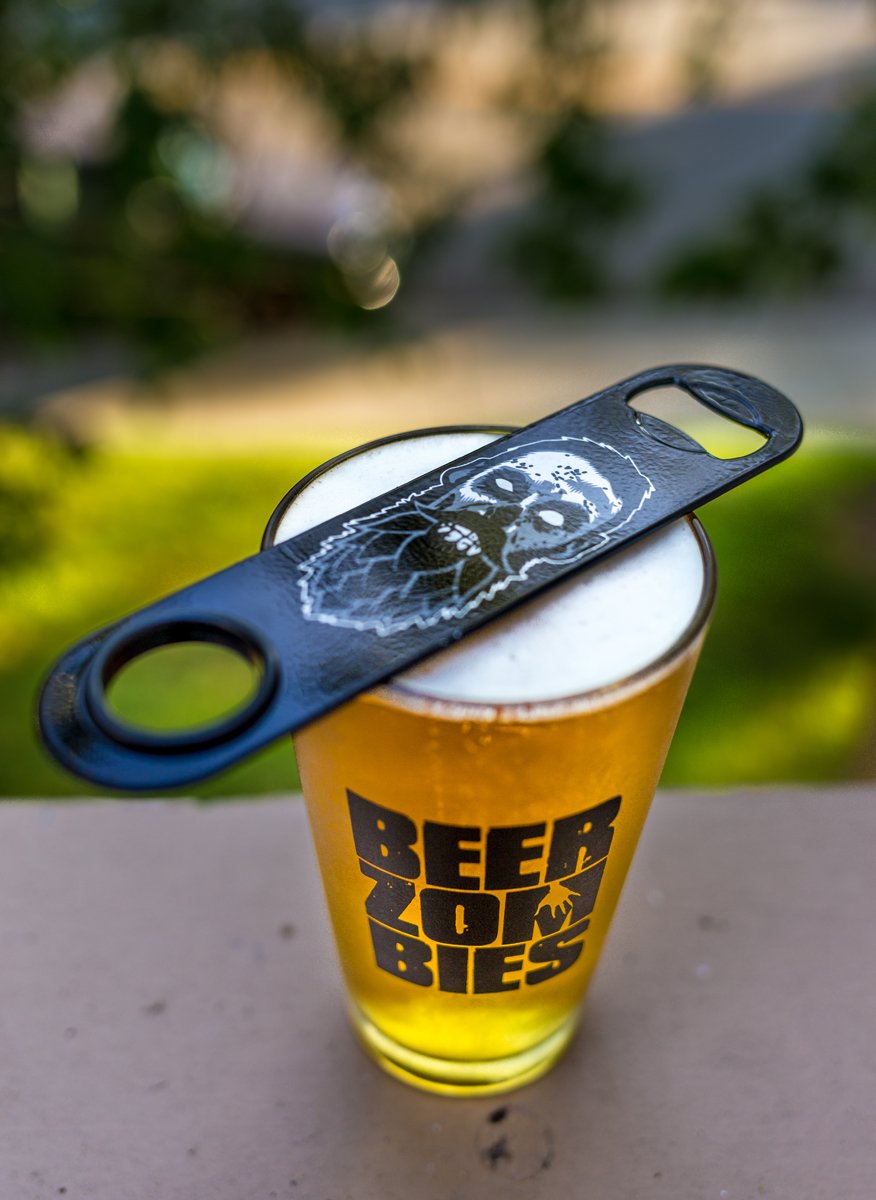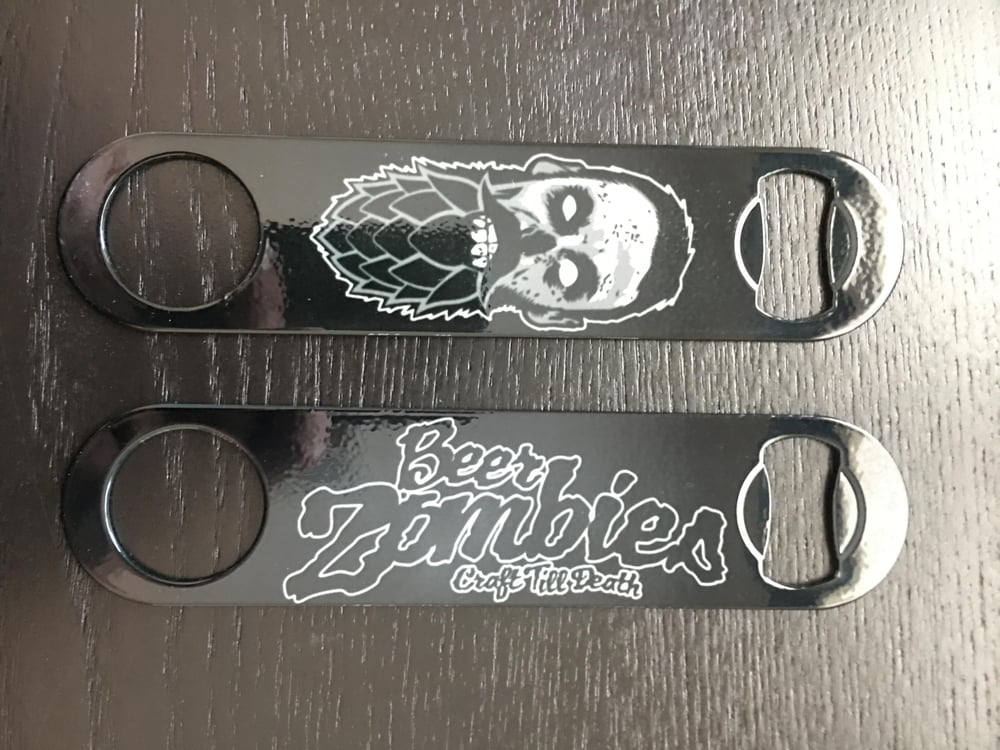 Two sided design, front featuring the Hop Bearded Beer Zombies logo. Backside Beer Zombies font with craft till death.
These Openers are water proof, stain resistant, scratch resistant and made of solid steel.
Design is not a sticker or decal, the finished product has the same look as a great custom paint job would look on a car or motorcycle. They have an Awesome shine and look unbelievable.
These are perfect for bartenders or anyone that wants to open a beer in style!